An Etsy Treasury of Petroglyph-inspired Art
There's some really great rock-art inspired artwork out there. I made
a treasury of prehistoric art-inspired goodness
over on Etsy. I've also been working out a few ideas of my own.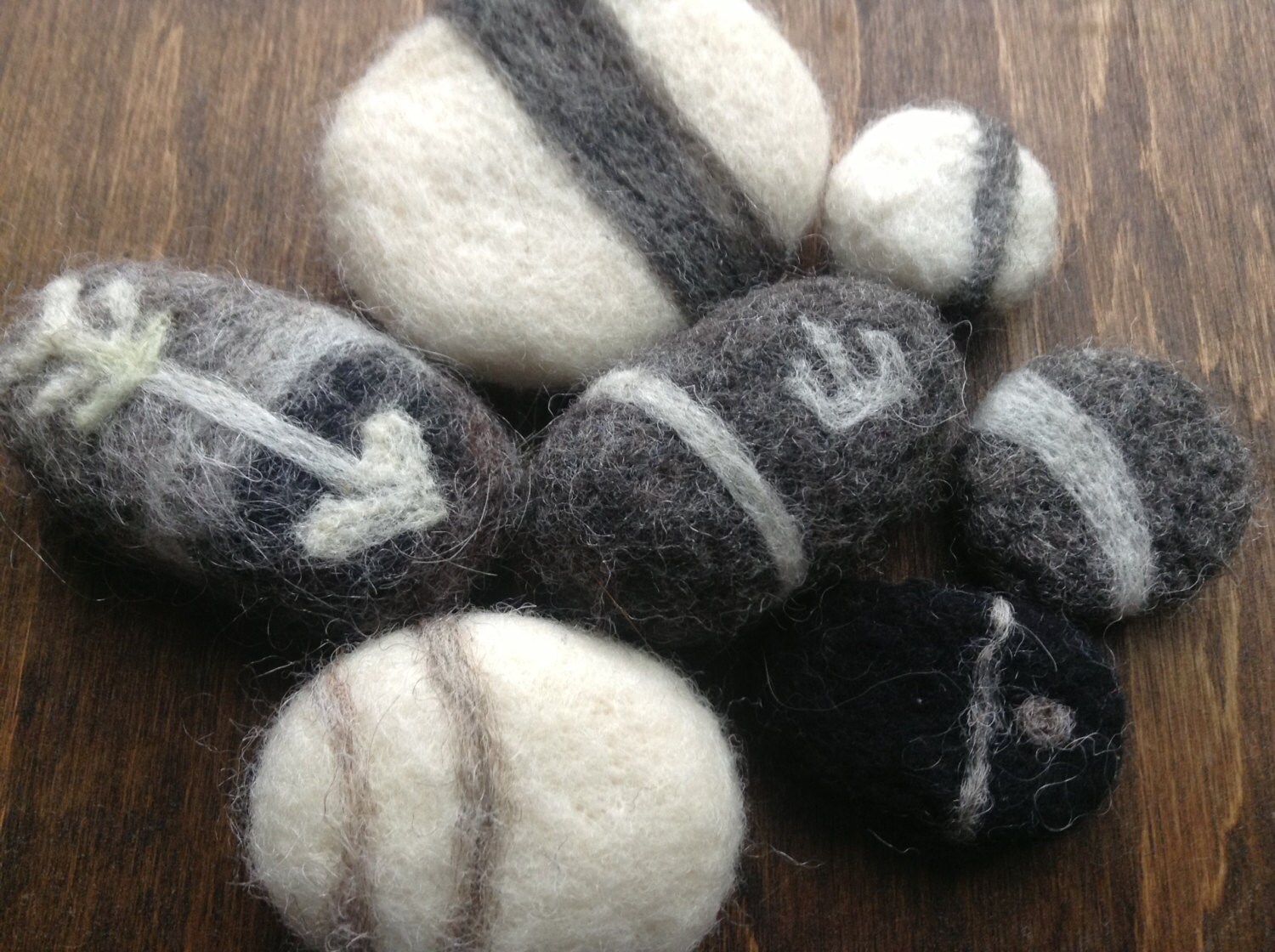 Felted river stones with petroglyphs
I love making little fiddle-objects (you know, things you fidget with when you're thinking or talking on the phone), so doing some felt versions of painted rock seemed like the natural next step.
They're available over in my Etsy shop
. Later, I may do some larger versions with more elaborate petroglyph images.